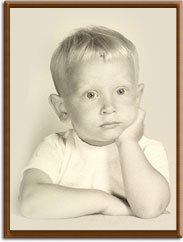 Steve was born in Warren Ohio and attended Newton Falls High School where he was an avid athlete and jokester. He has always known that humor was his purpose in life, with the dream of someday becoming a comedy writer. He often sends blank cell-phone texts to his friends. When they text him back and say.. "there was nothing there!!" He replies, "I didn't have anything to say." Steve once claimed that he had a hole-in-one in golf, but that it took him 3 shots.
Steve was a two-time First Team Trumbull County All-Star in football, winning unanimous decision honors his senior year as a running back, as the leading rusher in Trumbull County, in Ohio.

After graduating high school he attended Youngstown State University receiving 3 degrees. In his MBA program he was awarded 4 consecutive Distinguished Student Awards from the Dean of the Williamson School of Business for maintaining a 4.0 GPA for 2 years.

Steve was also a charter member of The International Association of Financial Engineers. He is an out-spoken supporter of The Wounded Warriors Project, donating regularly.

When he's not writing and helping people to heal from pain, Steve enjoys playing, writing, and recording acoustic guitar with his Breedlove guitars. He also loves playing golf, and teaching the game to people who enjoy the sport, so they can enjoy it even more.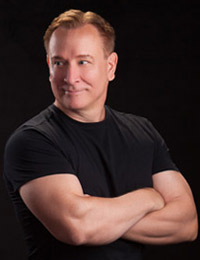 He has been an Ohio State Buckeye football fan since he was 10 years-old, even though his loyalty has never wavered as a Youngstown State Penguin—his alma mater.

He is currently a professional personal trainer with The National Exercise Trainer's Association, specializing in weight training, and pranayama yoga. He owns and operates Silver Cord Records, Inc., an independent record label.
His interests include: quantum mechanics, the Shroud of Turin, spirituality, physical fitness, aphorisms, comedy, music, finance, history, and chaos theory (the butterfly effect). His favorite philosophers are Epectitus, Francis Bacon, Plato, Thomas Jefferson, and comedian Brian Regan.
Steve has spent the past 10 years researching and writing, working with hundreds of pain and fatigue sufferers, and communicating with MDs, on the topic of mindbody healing. His goal in writing has been to change the way people understand their health and lives, and to encourage them to become more than they think they are, and to pull them toward their natural and limitless capabilities. To free them from their own minds.